Inventory management
Scan and manage your inventory more efficiently than ever.Easily find thousands of items by organizing them in to different categories, departments or items type.
Always be aware of accurate stock position - for all outlets & also individually. Know truth about inventory from the software.Low-Stock alerts keep you one step ahead. Setup alerts to let you know when items are low. This can be achieved by setting various stock levels like minimum, maximum and re-order for each items.
Use the racks, shelves and the complete shop space to stock products that are fast moving & clear out the non-moving ones, wastage and release the blocked working capital.
Any product can be sold - in bulk, loose quantities, part of a packaged kit and more. Manage different inventory and prices for them. Position and package your products based on customer needs and profit.
Item deposit and recycling fees can also be tagged with inventory item. Our inventory system allows you to print barcode labels, tags, etc. System also facilitates searching of various inventory items by its UPC, item name, department or category.
Easily handle taxes for outlets in different cities, counties or states. Customize your tax rates by outlet, or for individual products. We also support various flexible tax implementations like PST, GST, etc.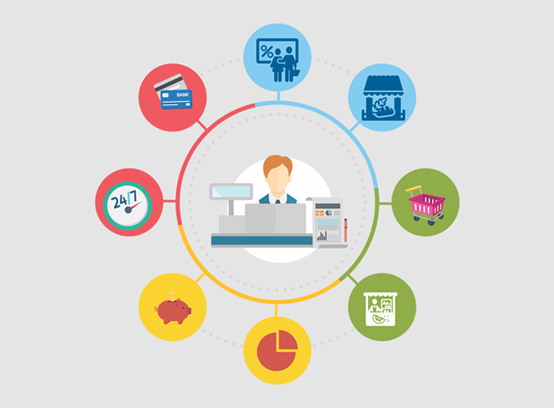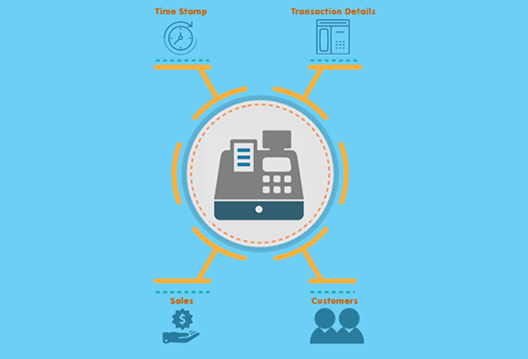 Employee Management
Manage your employee schedules, hours worked and payroll on a singular platform. Save costs with labor forecasts and always be in the loop on what's happening with employee clock ins and outs.Create and modify schedules for each employee based on forecasted activity. Get the whole picture with views of shifts, hours, and wages. Email schedules directly to employees.
Protect your POS with unique user passcodes and card-swipes and enable secure clock in, clock out functionality directly on the Point of Sale. Save time by automating employee time worked, track overtime, modify employee punches and export data to your accounting software of choice.
The database keeps track of general employee information as well as tracks hours, mileage, cost, delivery payment methods and more. Each employee is assigned their own log on ID & Password, and can also use a magnetic card for logins. You can control what each employee can do, where they can log in, and what features that they have access to, once they get there. The security system used by POS is extensive (but easy to use), and gives you a lot of flexibility in setting up system users depending on what their role is in your business. You can also view delivery driver reports, and employee payroll reports, as well as export payroll data.
Customer Management
POS system makes keeping track of your customers easy.Discover who comes into your business and access their purchase histories. Get more repeat customers by knowing what their favorite items and preferences are.
Group customers, understand their purchase frequency and plan personalized offers. Reward them with loyalty points for every purchase made. They can also be rewarded with credit limit for credit transactions. Book client appointments right from your POS. Split payments, take deposits and partial payments on layaway sales, or let your customers pay on account. We do it all. POS system keeps track of all the order histories along with its payment details and any due in customer's account can be easily tracked.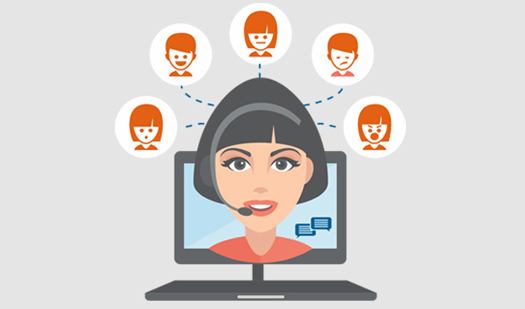 Designed with small stores in mind

Fashion Boutiques

Home, Furniture & gifts

Health & Beauty Retail

Car Accesories

Baby Product

Electronics

Food

Saloon
Device Integration
Innovative design merges POS and terminal capabilities into one solution, reducing countertop footprint and boosting functionality. Our system supports huge number of various devices. POS system adds supports for weight scale integration so that system directly reads the weight from scale and calculates the price accordingly. We support all types of barcode scanners, printers from almost all the brands, cash drawers of varying types and size, various types of customer displays, label printers, touch screens, etc.
We have successfully integrated large variety of payment processing terminals with our POS. These integrations are largely accepted and are certified by merchant service providers.
Purchase order and Receiving
Using various features of our POS system will help you make timely, cost-effective purchasing decisions to make sure you have the right products, in the right place, at the right time.When you create a new purchase request, you specify the vendor you're ordering from and the location you want the merchandise shipped to, as well as other details, including the shipping method and free on board (FOB) destination. Add the items you're ordering, including the quantity, unit, and unit cost, etc. to the purchase request simultaneously.
When you post a purchase request, it's converted into a purchase order – which you can print or send to the vendor via e-mail – and on-order quantities are automatically updated.
Receive merchandise with or without a purchase order. During receiving, you can retrieve purchase orders by PO number, vendor, or any other criteria. You can receive each PO in full or partial, backordering or cancelling the balance un-received lines.Portable barcode scanners could be used to tag items during receiving and imported into a receiving document easily. Receiving items will automatically update stock status of respective items.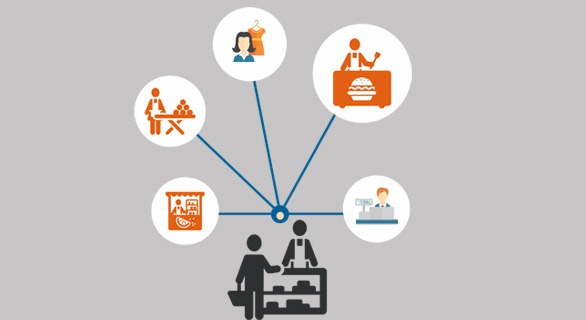 Vendor Management
Track address and contact information, terms, shipping method, and receiving/purchase order details for each vendor. Create vendor item records that track the cost, purchasing unit, minimum order quantity, for each item you buy from a particular vendor. A ledger for each vendor can be managed to keep track of his payment records. Vendor tagged items can also be tracked with POS.
Order Management
One of the main advantages of POS is its powerful and intuitive sales terminal; which can handle most business operations like sales creation and cancellation, client selection, discount application, receipts and invoices generation, kitchen orders, room charges, gratuities and more.
Allowing so, handling a wide variety of services on your property and configure multiple points of sale. The terminals can be used in touch screens and you can create as many users as need for each one of them. Select an item by scanning its barcode or pick item from touch screens.
POS makes your work easier with different payment methods, including cash, credit card or check. Similarly, cash entries and withdrawals can be manually inserted to cash transactions, and agencies or business sources with commissions plans can be defined in the system.
Give every customer the flexibility to change their minds with simple refund processing and returns. With our POS system, you can change the quantity and price of an item, manage items returned, process its refund as well as cancel or void an order. Bill receipts can be printed as well as emailed with the help of POS system.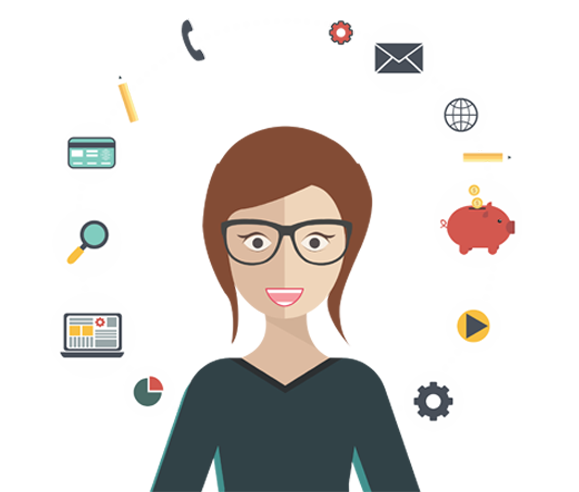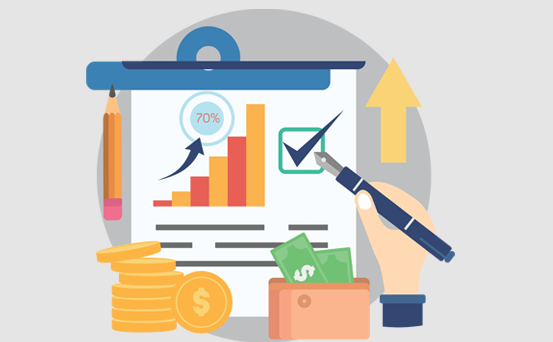 Reporting
Know your business better than just a gut feeling. With sales data, customer insights, and workforce reports at your fingertips, you can leverage our POS system to compare real-time data with historical trends to guide your business decisions.
POS system can also do a host of different reports about your inventory, customers, employees, and tracking reports that can track order edits, and many other things that go on. Some of these were mentioned above but the number of reporting options is very flexible with POS. Most reports can be filtered so you get only the data you want to see. Set Date Ranges, and searches by specific products, and more. There are also reports for your least popular products as well as best sellers, top XX products, Profits, Drawer Closeouts, and more.
Inventory Reporting: Maintain a real-time view of available inventory, and proactively restock inventory to maintain ideal levels.
Employee Reports: Track employee productivity and measure employee costs against sales revenue. Optimize your labor scheduling to better align with business trends to reduce overspend
Sales Reports: Whether you want to see today's numbers or take a look at the past year, built-in dashboards makes it easy to see sales, profits, and changes over time. This includes daily sales report, summary sales reports, department wise sales report, category wise sales reports, cashier wise sales report, etc.
Purchase Reports: Statistics panels make it easy to keep track of purchases over time
Contact Us for a Free Consultation
Give us a call to set up an appointment for a FREE CONSULTATION and/or DEMO and enjoy the benefits of Process Optimization & cost reduction with our EasyBiz POS. We strongly believe in "Customer First" approach. We strive for excellence in Sales and Service.